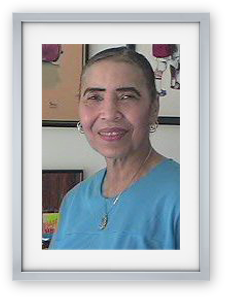 A Painter and Craftsman
Annie Greene is a graduate of Albany State University and has an M.A. Degree in Art Education from New York University. Although Annie Greene is best known for her yarn art, she is also a painter and a craftsman. She is multi-talented and worked as an art teacher for many years on all levels, from elementary grades to the college level. Most of her time was spent with high school students whose talents were greatly developed.
Since retiring from teaching, Annie is still invited to schools, clubs, and organizations to set up mini exhibits, teach art classes, and demonstrate her yarn art technique. She originally painted in oils and acrylics, but when she started doing yarn paintings, invitations to art shows greatly increased.